Ubuntu 2021 update
Welcome everyone!
As we are all excited to hear from Jackson and Aceline and their work with Ubuntu Clinique this past year, we were conscious of the potential unpredictable interruptions of internet connections in rural Burundi.
So, in the event that we might lose contact with Jackson today, we prerecorded some interviews, which we are excited to share with you.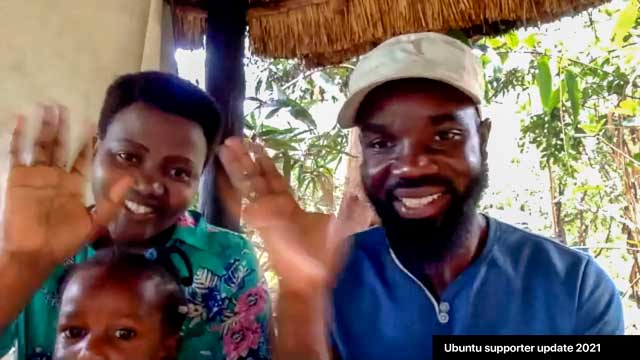 ---
Part 1

- Introducing Aceline

This year, we wanted to bring focus to the work of Jackson's wife, Aceline, as she's taken on more and more responsibilities at the Clinique.
---
Part 2

- General Supervisor

Could Aceline tell us about becoming the general supervisor of Ubuntu Clinique?
---
Part 3 - Porridge Program
Aceline has started a porridge program to address hunger in patients. Where would patients get their food otherwise? Can you tell us about this need?
---
Part 4 - 2021 Highlights
Jackson describes highlights from this year, including the arrival of the shipping container of supplies.
---
Part 5 - Living through COVID-19
We asked Jackson and Aceline to share about their family's experience of having caught Covid-19 this past year and living through it.
---
Part 6 - What's Next?
What do you hope for in this next year? What are your dreams? What are your needs?
---
Part 7 - Message to Supporters
Is there anything else that you want to say, Jackson or Aceline?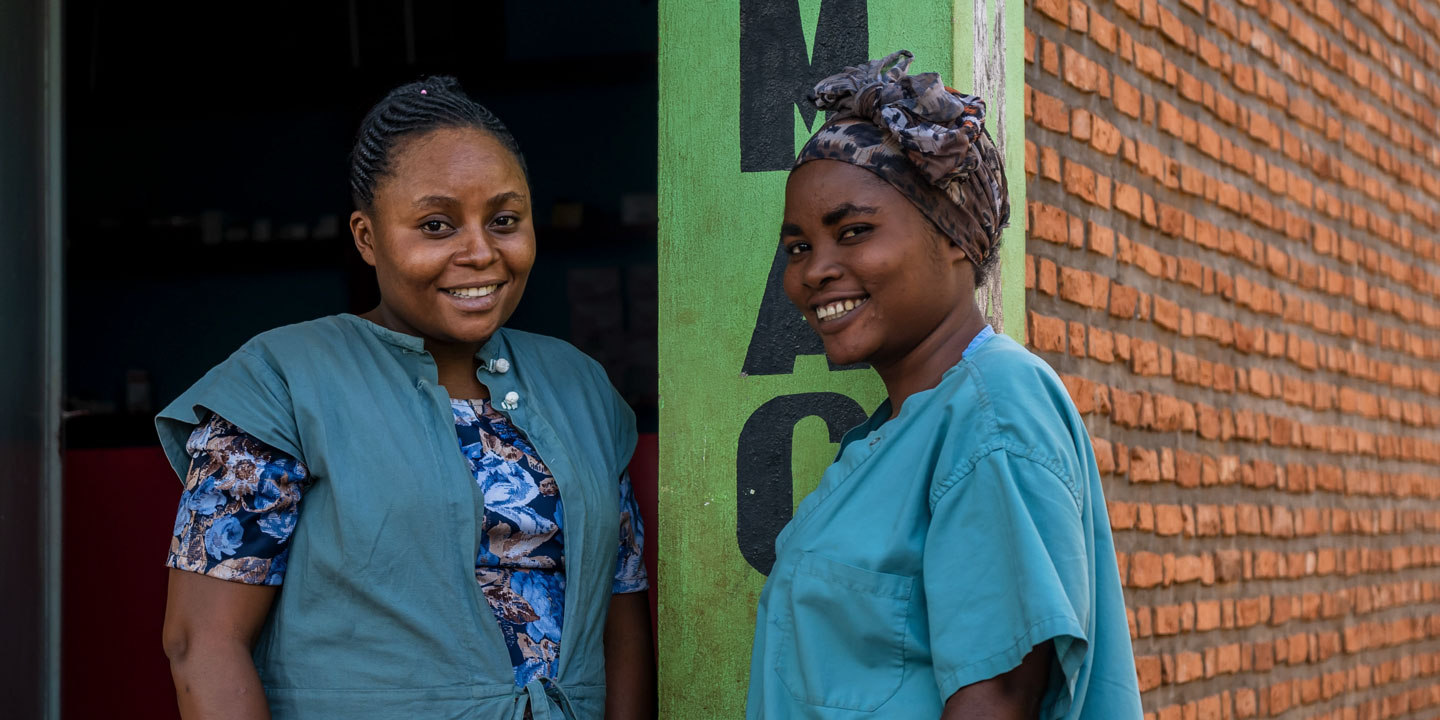 Thank you all for your support!
Both small and large gifts have really helped, and we are grateful to have such a supportive community.
1Donate online
Credit card or Paypal donations can be made through the Canada Helps website, either one time or monthly.
For bank-to-bank transfers, simply send an e‑transfer to donate@ubuntuclinique.com
If this is your first time donating, please help us by emailing your full contact information for the tax receipt, either in the message box or by a separate email. That includes your name, mailing address, and email address (we prefer to send your receipt by email to reduce costs).
2For cheque donations, please write "Ubuntu Clinique" in the memo field and address the cheque to:
ADW - Ubuntu Clinique
181 Canora Street, Winnipeg, MB R3G 1T1
3For monthly donations using either pre-authorized debit or postdated cheques, you can print and complete the Pledge Form (PDF) and mail to:
ADW - Ubuntu Clinique
181 Canora Street, Winnipeg, MB R3G 1T1
For Canadian donations, we can offer tax receipts for $20 and over.