Ubuntu Clinique provides community health care in Gasenyi, Burundi
Ubuntu provides health care to thousands of the people in the region who have been affected by conflict, displacement, hunger, and critical health concerns.
Since opening in 2016, Ubuntu has grown to a bustling hospital with over 100 beds, including an operating room. See more of our progress below.
The community lacks access to many resources, and so many people cannot currently afford the full costs of treatment. Donations help with the cost of medications, our staff salaries, and modernizing our facilities.
We are so thankful for all of you who care enough to pray, encourage and donate to this important work. It is because of our supporters that we have been able to maintain operations in these difficult times.
The Canada Advisory Committee coordinates support from North America, in partnership with Jackson and Aceline, to help the Ubuntu Clinique in Cibitoke, Burundi.
If you have any questions, please contact us at donate@ubuntuclinique.com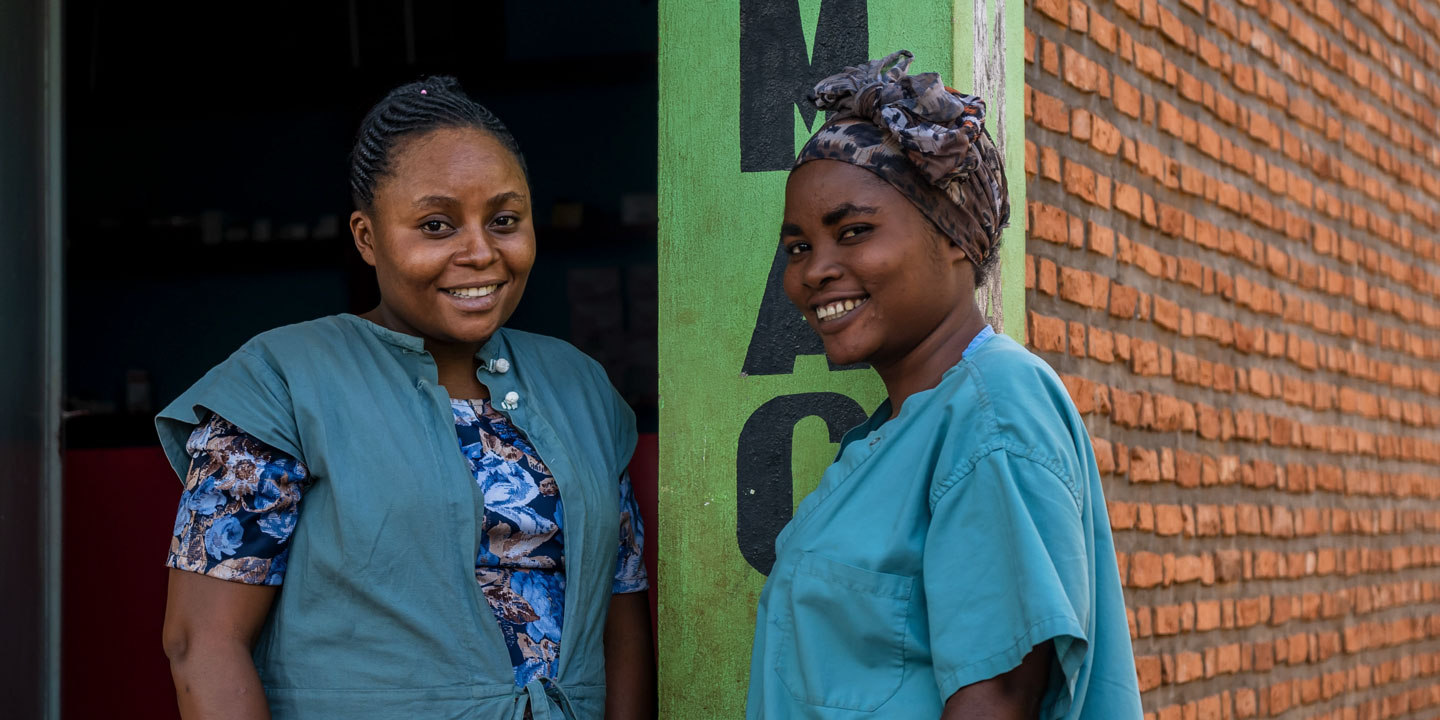 Thank you all for your support!
Both small and large gifts have really helped, and we are grateful to have such a supportive community.
1Donate online
Credit card or Paypal donations can be made through the Canada Helps website, either one time or monthly.
For bank-to-bank transfers, simply send an e‑transfer to donate@ubuntuclinique.com
If this is your first time donating, please help us by emailing your full contact information for the tax receipt, either in the message box or by a separate email. That includes your name, mailing address, and email address (we prefer to send your receipt by email to reduce costs).
2For cheque donations, please write "Ubuntu Clinique" in the memo field and address the cheque to:
ADW - Ubuntu Clinique
181 Canora Street, Winnipeg, MB R3G 1T1
3For monthly donations using either pre-authorized debit or postdated cheques, you can print and complete the Pledge Form (PDF) and mail to:
ADW - Ubuntu Clinique
181 Canora Street, Winnipeg, MB R3G 1T1
For Canadian donations, we can offer tax receipts for $20 and over.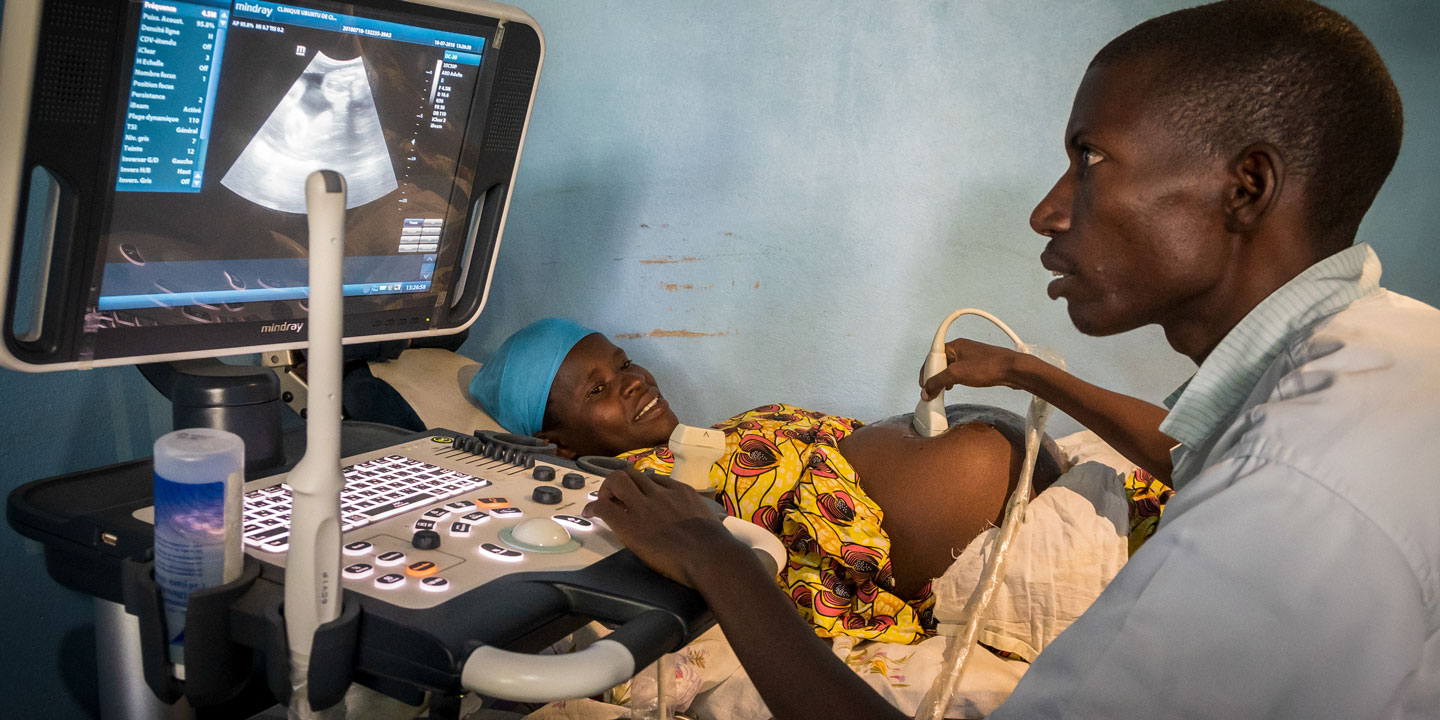 2021 update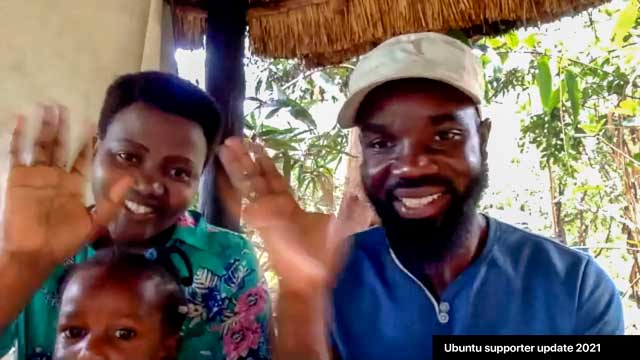 We completed our annual supporter update from Ubuntu Clinique
and we posted the interviews on the
2021 update page
, sharing perspectives from Jackson Nahayo and his wife Aceline from 2021. They have persevered and serve the people of Burundi with passion and dedication.
Watch the update interviews
Container Update · Sept 2021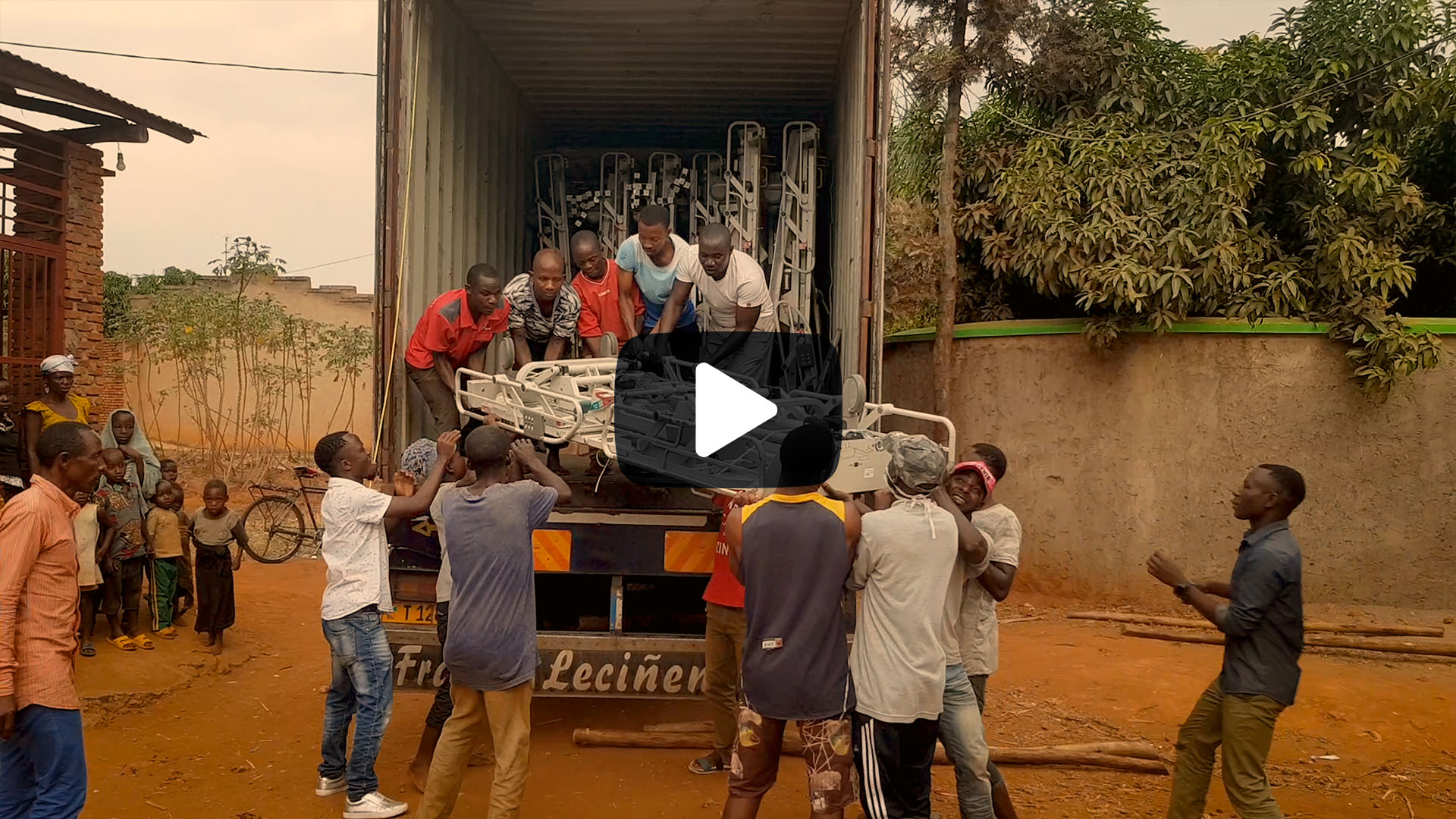 Despite the hardships of the past year, there has been a lot of exciting progress at Ubuntu Clinique and we would like to take a moment to share those with you.
Recently a shipping container full of hospital beds, medical supplies, solar panels, and other essential items arrived at the Ubuntu Clinique in Cibitoke. Organizing this was a huge project and was only possible through the generous support of many people in Canada.
A difficult year during Covid-19
The past year has been an incredibly challenging time for the Ubuntu Clinique in Cibitoke Burundi. Major themes of the year were working to build and outfit the operating theatre, responding to the Covid 19 pandemic, and working hard to bring over areas of the hospital up to government standards.
The global Covid-19 pandemic recognizes no borders, and it has adversely affected developing nations like Burundi much harder. Ubuntu's current operations were seriously affected by the pandemic.
However, Covid testing is not feasible because the costs are far too high for the community. And so, we need to treat symptomatically. Personal protective equipment (PPE) is very limited because of a nation-wide shortage. So, we are constantly running short and face big risks of exposure in treating and transporting patients.
Costs for supplies have become volatile, and medicines are often double the price from previous years, and have at times even reaching triple the price.
A number of factors leave Burundians particularly exposed:
Densely populated communities, and lack of space for families in 1 or 2 room houses
Cultural norms include a lot of physical contact such as greetings, hugs, and handshakes
Shared food which is usually eaten together, using hands rather than utensils
Limited access to clean water and soap
Hospital beds are already over-crowding
Challenges
Average of 200 patients seen daily, the majority of whom per day test positive for Malaria
Bacterial infections requiring antibiotics, which are not affordable. Meningitis is a particular concern
Chronic diseases like hypertension, diabetes, heart diseases, kidney and liver conditions
Serving patients injured in political unrest and violence present with serious injuries requiring surgery
Some of the most common areas of care include complications of pregnancies and ultrasounds, mineral insufficiencies, malaria, blood and urinary infections, anemia (often related to malaria), kidney complications, stomach ulcers, tropical diseases and worms on kids, physical injuries like hernias and accidents from labour and motorcycles, and flus.
The Progress We've Made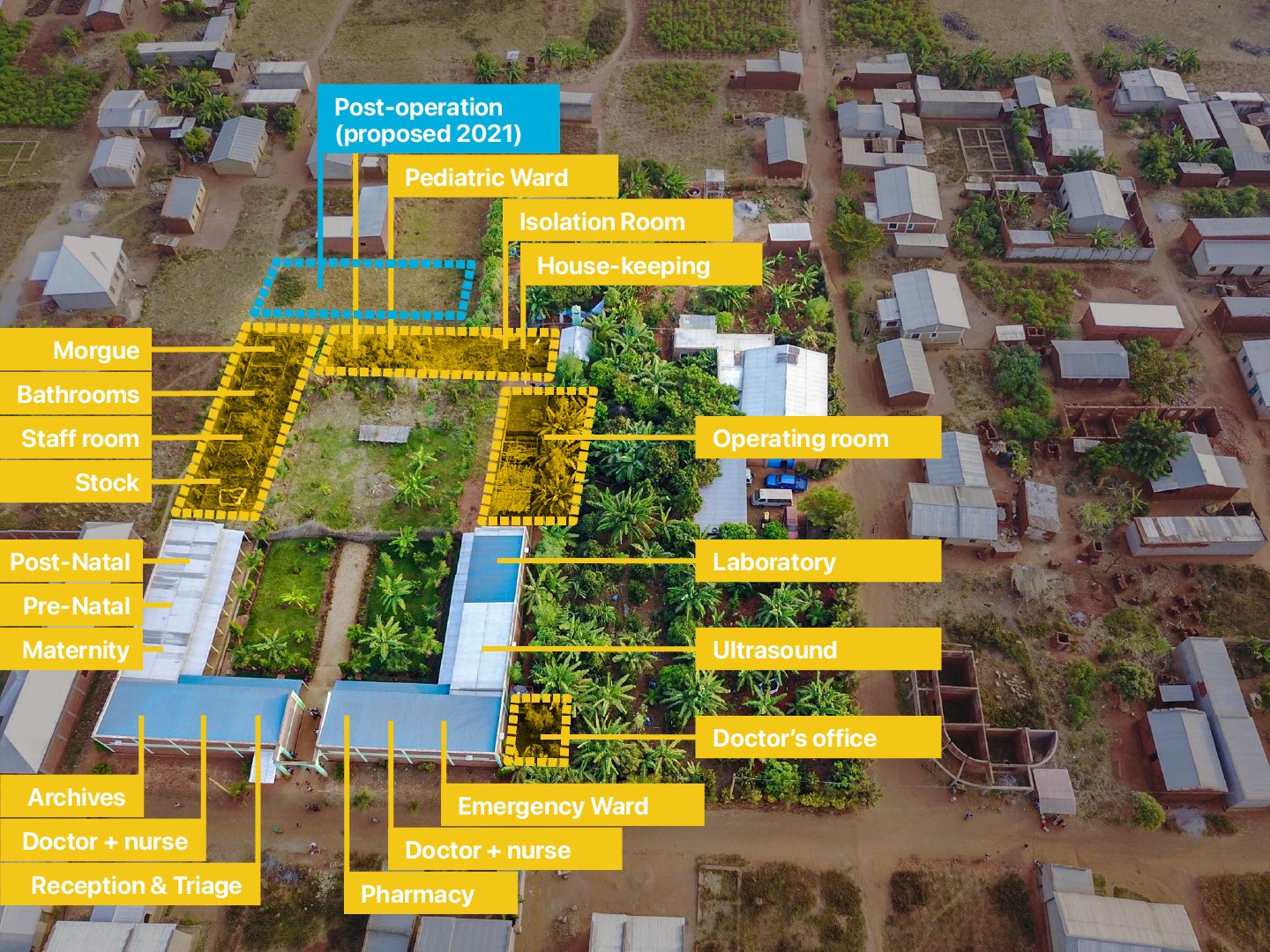 Ubuntu is now in it's fifth year of operation
This year we have had a 30% increase in staff due to increase in pediatrics and operating room, with a total of over 50 staff, including 6 Medical Doctors, 1 Mid Wives, 2 Lab Techs, 13 Registered Nurses
Recent construction has included work on the pediatrics ward, operating room, a room for the morgue, a fence around the Ubuntu Clinic property, and administrative offices.
Water supply infrastructure included 2 extra reservoirs of 20,000 litres and 4 washing stations.
Operating Room equipment included an operating table, anesthesia machine, aspiration machine, autoclave for sterilization of equipment, blood bank fridge, birthing table, extra oxygen concentrator, bio chemistry machine and other OR accessories.
We hired 2 surgeons, and operations taking place in the new operating room include: cesarean sections, hernias, hysterectomies and non cancerous tumors.
Over 100 bed Hospital built
Where is Ubuntu?
Burundi is a small country in eastern Africa, land-locked between Congo, Rwanda, and Tanzania. Ubuntu Clinique is in the region of Gasenyi, in the northwest corner of the country.
Where We Started
Read more of Jackson's story in the book
Nahayo - They Left Me For Dead
Violence interrupted Jackson Nahayo's life when he was stolen from his home during the 1993 Burundian Rebellion when he was just six years old. After being beaten and left to die in the jungle, Jackson managed to survive and spent years wandering through conflict in many other countries.
Through his own resilience and tenacity, and with the generosity and love of strangers along the way, he managed to achieve refugee status and moved to Canada. Jackson has since dedicated his life to rebuilding and restoring peace to Burundi through his efforts in health care and sustainable development.
"Nahayo: They Left Me for Dead" is an incredible story of hope, and the impact one person can have in building a peaceful world.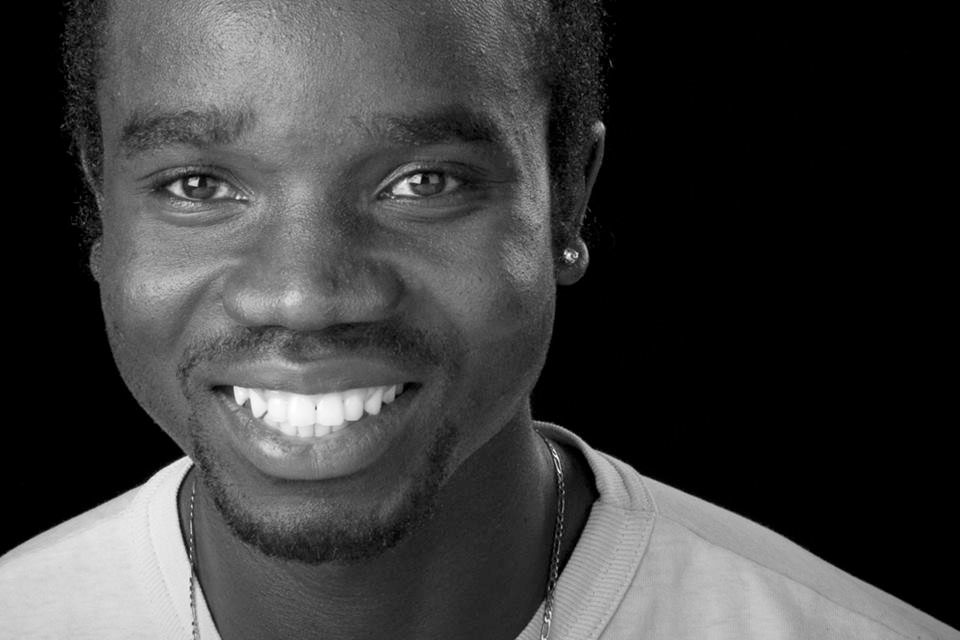 After being separated from his family as a child in Burundi by ethnic violence, Jackson fled first to the Congo and then to Zambia after more war broke out.
As a teen he immigrated to Canada and began looking for ways to provide a better future for others in Burundi. After high school, he was amazed to discover that his family was all alive in Burundi. He returned and started an NGO (CEEDAY) and built a youth center to help orphans. Jackson then got a medical degree in Winnipeg and was ready to make a difference long term.
In 2013, Jackson, with the help of many Canadian friends, shipped a 40-foot container full of medical equipment to Burundi and built the Ubuntu Medical Clinic. The clinic includes a lab and pharmacy and serves a need in the community.
"I'm the only one in the area that can help with hypertension, cardiac issues, diabetes and liver problems," said Nahayo. "We get old-school diseases like tetanus and meningitis that need heavy-duty antibiotics that cost a lot. But people can't even afford malaria treatment, which is about $5."